This has got to be very frugal because it uses up what one would normally throw away. The only other thing you need is some granulated sugar.
This is what you do with the pulp from the lemon drink in the previous entry. It's a Thermione recipe but can easily be adapted. It can be found in the Fast and Easy Cooking book that you get with your Thermomix in the UK.,
Ingredients
Fruit pulp
granulated sugar
50 - 100 g fruit juice from the drink you made OR water
I also grated in some root ginger.
Method:
Weigh the lemon pulp into the Thermomix bowl. Add a little water or lemon fruit drink, depending on how dry the pulp is.
Add an equal amount (in weight) of sugar.
Mix for 20 seconds on speed 8
Pop some clean jars into the oven at 100 and a couple of saucers to check for setting.
Scrape down the sides and lid. Cook for 14-ish minutes on 100 degrees, speed 1.
Reomove the bowl from the machine and check for setting point.
If not yet at setting point, cook for another 2 mins, same speed, Varoma heat, then check again.
When setting point is reached, pour into the clean, hot jars, seal, cool, label and keep in the fridge.
I'm not sure how quickly one should use this but I doubt it will last that long anyway. It's lovely! It's got quite a texture to it which might not suit everyone but I guess that could be sorted by giving it a longer zizz than 20 seconds on speed 8 at the beginning.
Without a Thermomix, it can be made using a blender and a pan on the hob in the usual way.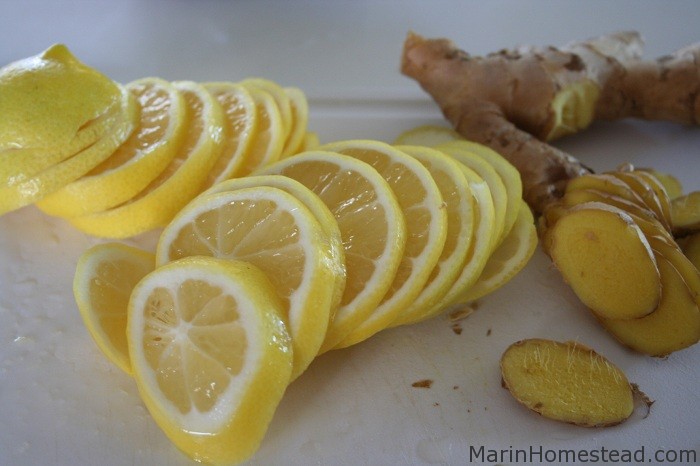 This is not a photo of what I made. I've borrowed it from http://www.marinhomestead.com/ which is a fascinating site, well worth a visit.