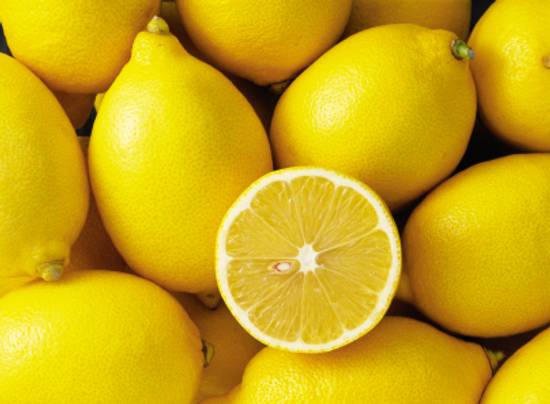 Borrowed from Google.
This is lovely and refreshing. It is out of the Thermomix Fast and Easy Cookbook but it's a bog-standard recipe so I have no qualms about reproducing (or amending) it here.
You don't need a Thermione. You do need some sort of food processor though.
Ingredients:
70g granulated sugar
8 to 10 ice cubes (I didn't use the ice cubes - as far as I could tell it was just to make the drink cold)
2 unwaxed lemons
water
Method
(the Thermione way)
Slice the ends off the lemons and cut each lemon into quarters.
Weigh the granulated sugar into the bowl and grind for 5 seconds at speed 10
Add the ice cubes (or a little water) and the lemon quarters. Pulse the turbo button until crushed - about 3 or 4 seconds
Add water to the 1.25 litre level in the bowl. Scrape down the lid and sides and stir for five seconds on speed 4
Place the internal steaming basket in the bowl, push it down carefully and strain the lemonade into a jug or glasses. I actually pushed it through a seive instead - easier.
(the processor way)
Use the sharp blades.
Add 70g granulated sugar and zizz until like caster sugar.
Prepare the lemons as above. Add to the bowl with the ice and zizz until all crushed and pulp like.
Add water to make 1.25litres and mix well.
Pour into a seive over a bowl or jug.
Serve with ice and a sprig of mint.
Next time (and there will be a next time very soon) I shall add some crushed root ginger to give it some ooomph!
Oh - and there's also a recipe for using up the pulp. I will have a go and let you know.